Safter Marine, which broke a production and sales record in the first quarter of 2021...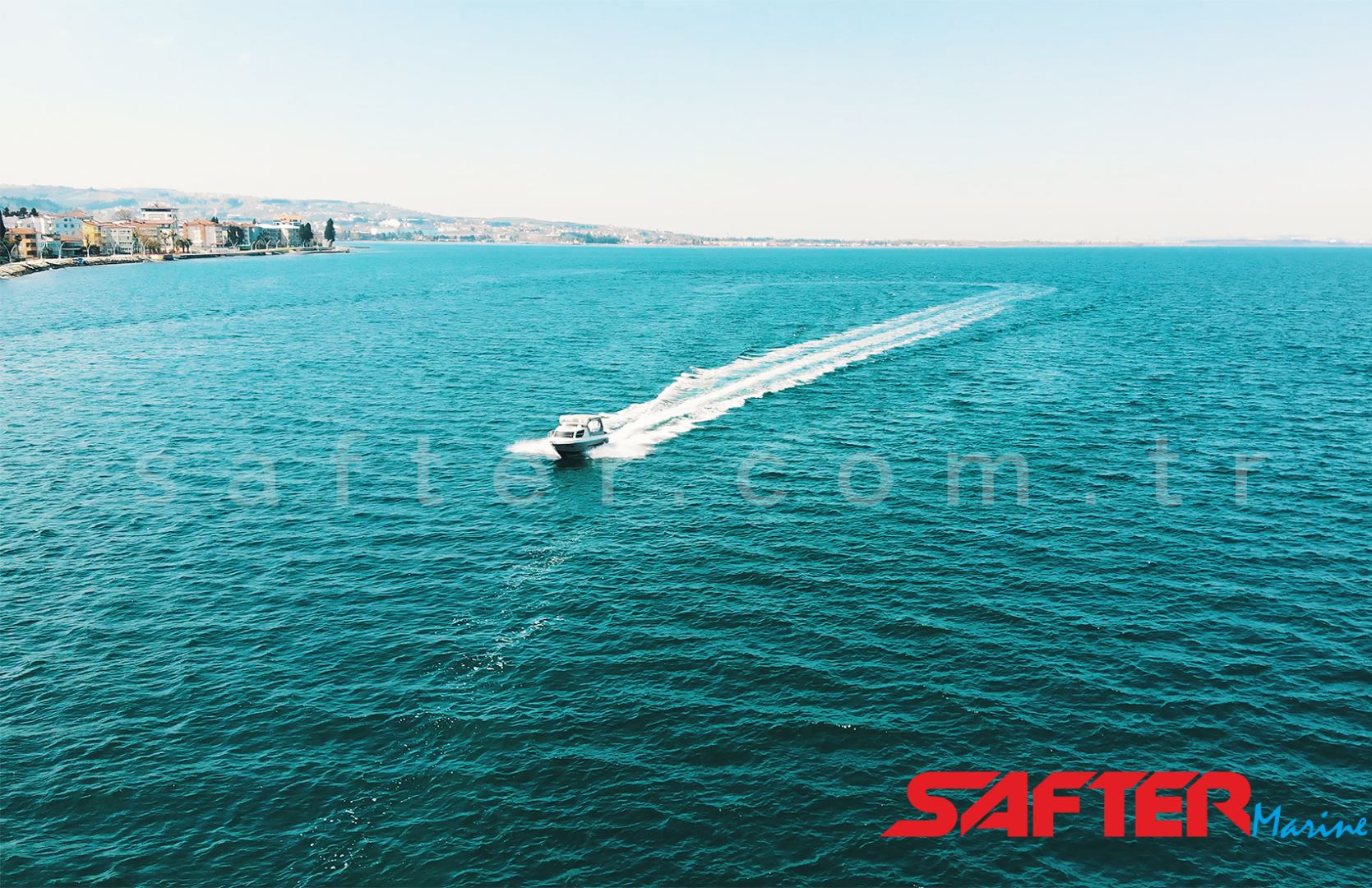 Safter Marine, which broke a production and sales record in the first quarter of 2021, proved once again that it is the best boat builder in Turkey. Safter Marin; It offers its customers different options with Fiber Boat, Fishing Boat, Speed Boat, Recreational Boat and other boat models. Safter Marin; It is the most preferred fiber boat manufacturer with its 45 years of experience, quality and assurance in fiber boat production.
With its wide product range, Safter Marin continues to deliver ergonomic, optional, modern and economical boat models suitable for each customer's taste, needs and budget. Among our boat models; Our 500 Sport and 500 Cabin boat models are among our most preferred fishing boat models by those who are engaged in professional fishing. Our 500 sports and 500 cabin models meet the fishing boat needs of our customers. Our Safter 450, Safter 465 and Safter 480 fishing boat models produced for our amateur fishermen provide both reasonable prices and ease of use.
With our Safter Marin 620 Dancer Fiber Sport boat model, you will enjoy the speed and comfort that will attract all the attention. It will increase your excitement and adrenaline with its wide usage area and hydrodynamic structure. You can enjoy the wind and the sea with 80 HP and 130 HP engine options. Our other boats in the speedboat category are the 680 WA and 750 Eagle models. Our 680 WA model can also be used as a pleasure boat or a C class yacht. The Safter Marin 750 Eagle model allows you to enjoy a speedboat in the comfort of a yacht. It provides speed and control ergonomics with its specially designed console.
Our Safter Marin 850 Martı model, on the other hand, is Safter Marin's largest model, which meets all your needs with its own features, where you will fully experience yacht comfort. Two different engines can be attached to our Safter Marin 850 model; With its inboard engine model and outboard engine model, the 850 Seagull model can appeal to all tastes. Our 850 seagull model allows you to attract all the attention with its optional features, ergonomic structure and wide interior design. Our 850 seagull model continues to be the number one choice for both speed lovers and those seeking comfort. Safter Marin boat models are preferred with the reasonable price and quality guarantee they offer to their customers.
News Photos
---