Safter Marin International Boat Shipments...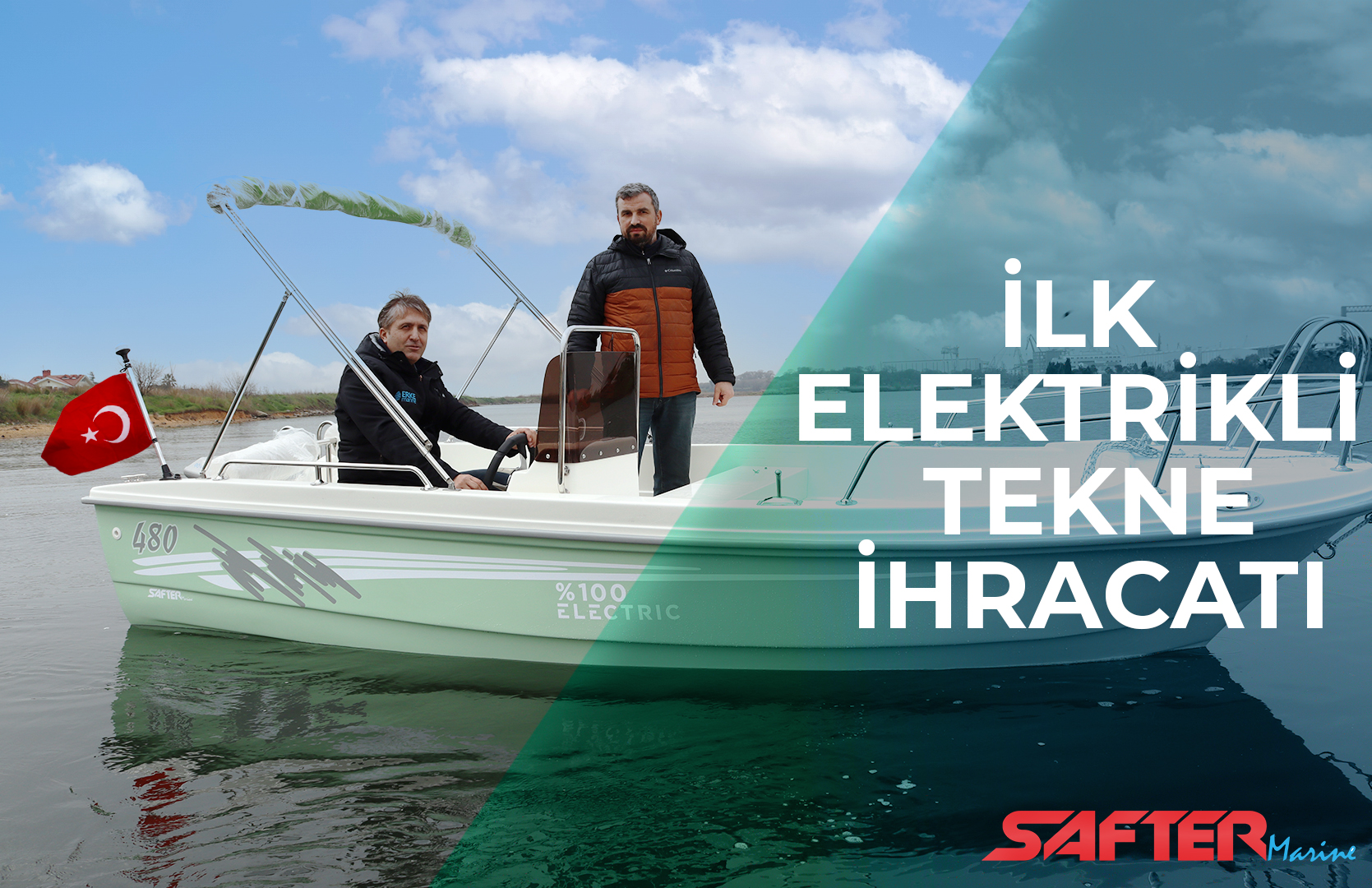 Turkey's most preferred boat brand Safter Marin and the best selling boat model Safter 480 are now suitable for use with an electric motor. Tested and approved by our expert teams! After the tests we conducted, the officials of Safter Marin and Erke Marin evaluated the performance of our 480 model with the electric motor. Within the framework of the results, the compatibility of electric motors with Safter boat models was revealed. With Safter Marin, Turkey's face on the seas, you can enjoy 100% electric clean, environmentally friendly and nature-friendly electric motors.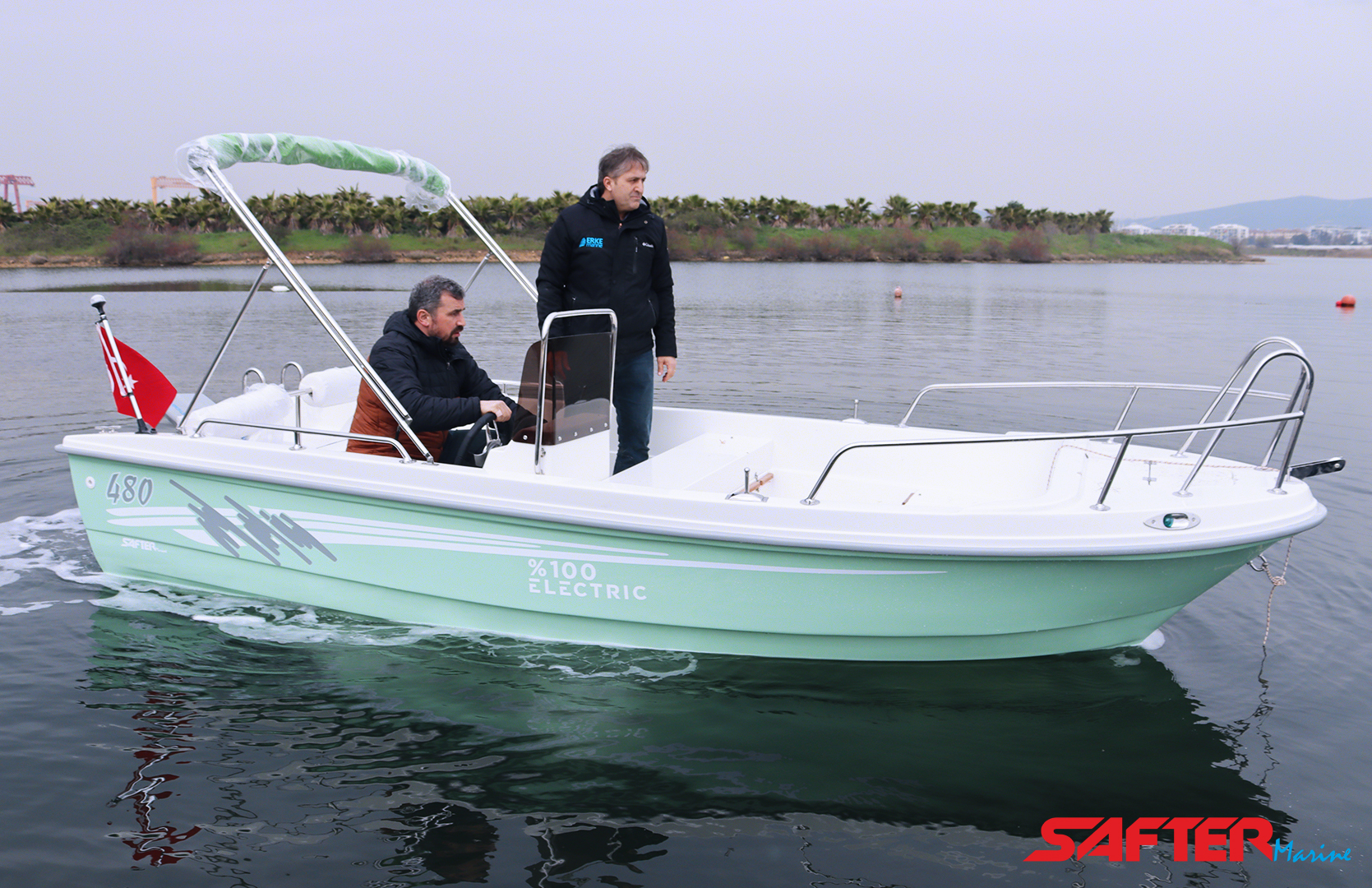 Innovations do not stop at Safter Marin, which continues to be the most preferred boat brand in the seas with our Environmentalist and Nature-Friendly models. With the innovations we make in order to use the seas in a diverse and active way, we both contribute to our country's economy and take important steps in the name of world maritime. In addition to our new models that we have completed the design process and started to produce, we continue our human and environment-oriented works.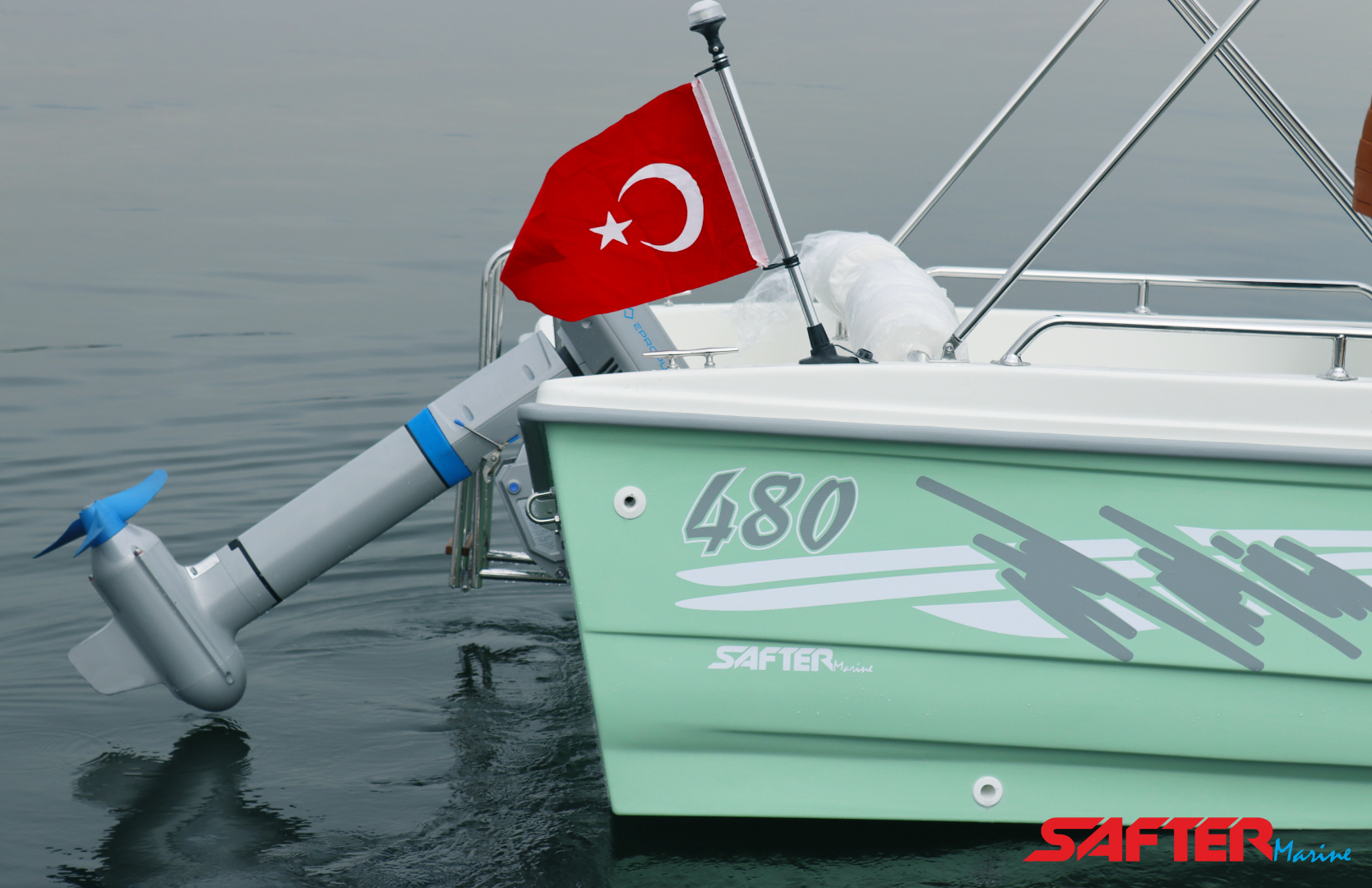 ---
FIRST ELECTRIC BOAT EXPORT
With our cooperation with Erke Marin, we, as Safter Marin, broke new ground in Turkey. We exported our 100% electric Safter 480 model to Ethiopia. As Safter Marin, we bring together electric and environmentally friendly marine engines with our customers at home and abroad. As a result of the tests carried out by our expert teams, the electric motors were approved by our teams.
We had positive results from the electric motor tests we conducted in Sapanca Lake in 2021. We obtained positive results from the tests we applied to our Safter 480 model in 2022. After testing with ePropulsion lithium batteries and Navy 6 model, we, as Safter Marin, made our first sale to Ethiopia. We will continue to be the most preferred boat brand in the seas with our Environmentalist and Nature-Friendly models.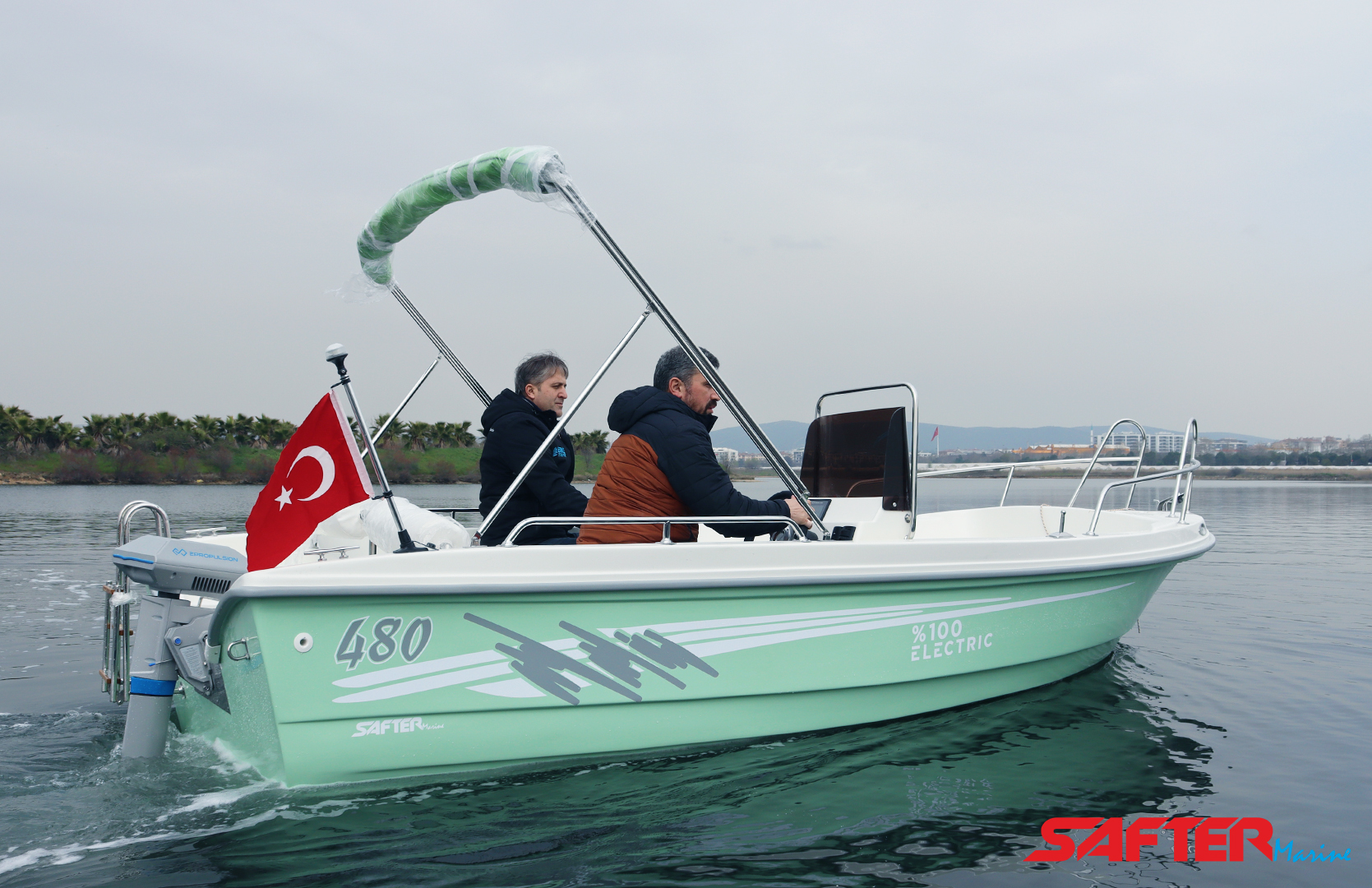 ---
WHY SHOULD I PREFER ELECTRIC ENGINE?
Electric motors make it easier to use, saving you hundreds of hours of maintenance. You will not waste time and money on engine oil, fuel line, fuel tank and engine preparation for winter conditions. The biggest feature of electric motors is that they are silent. It is an incredible advantage for fishing because it allows you to approach your prey quietly.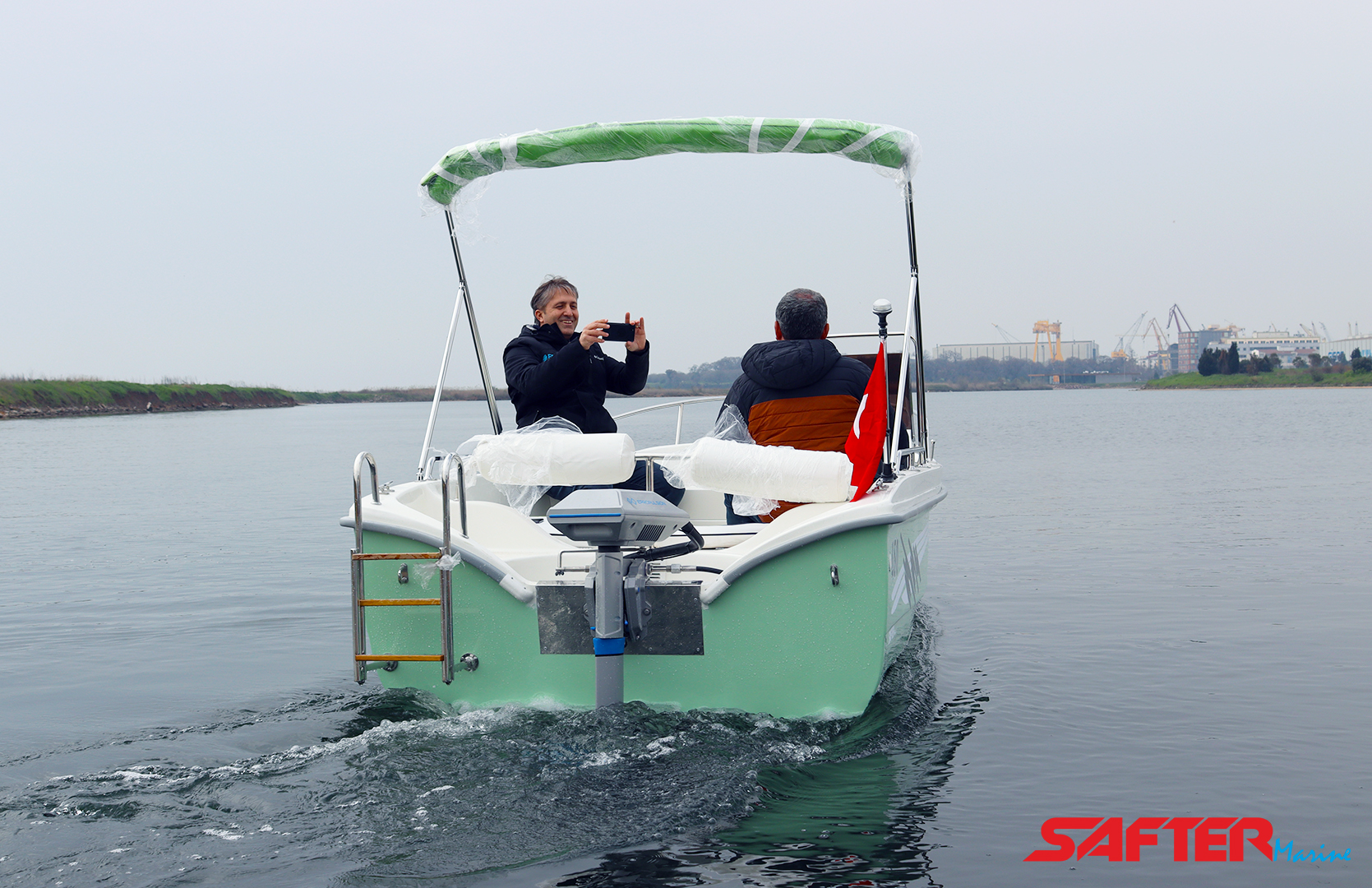 Zero-emission electric motors help you protect the environment. This also allows you to cut costs, avoiding ever-increasing fuel prices. Outboards that are easy to transport. Electric motors offer an easy, clean and powerful travel opportunity. With economically advantageous electric motors, you can have the same horsepower at more economical prices.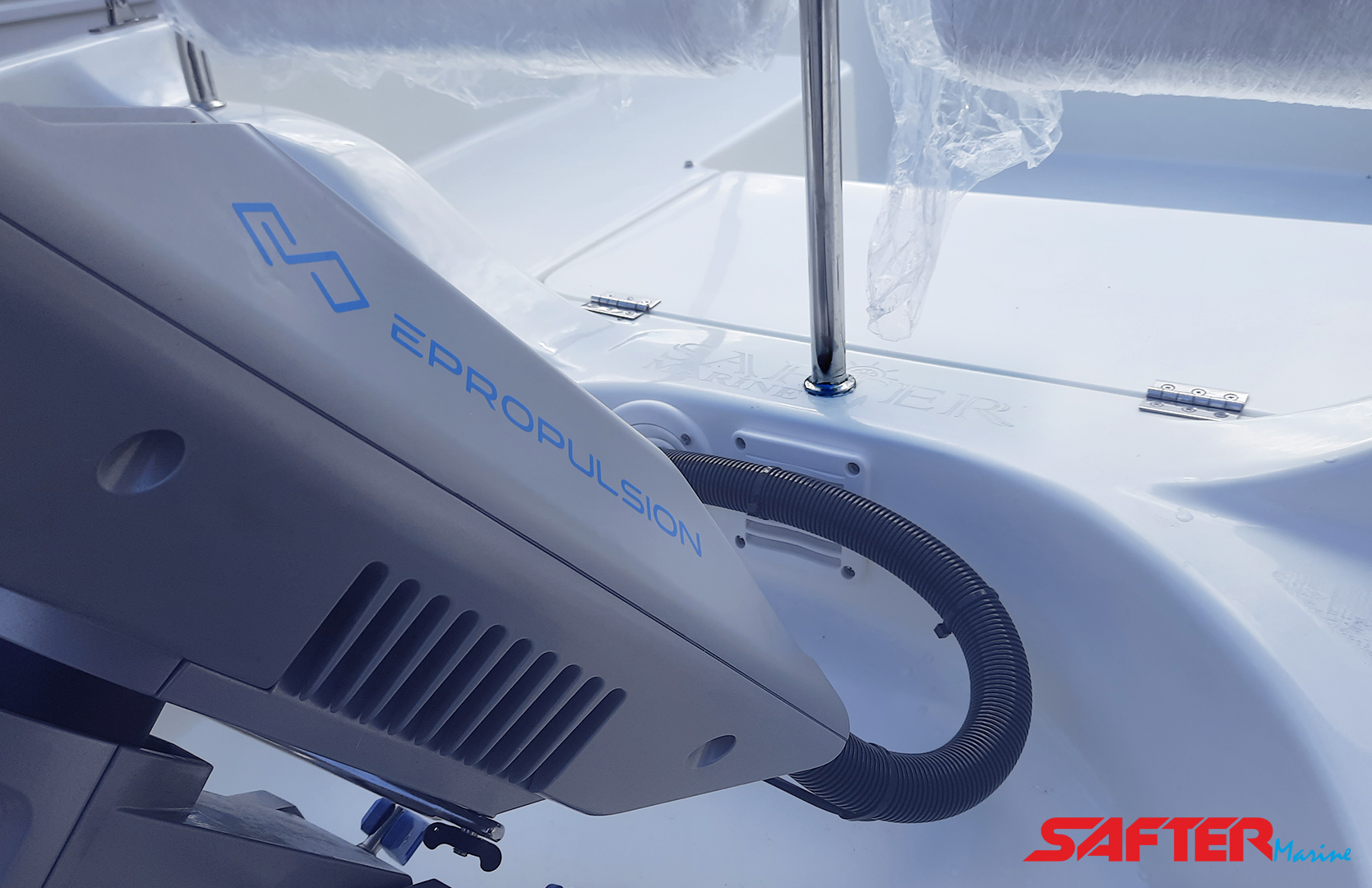 ---